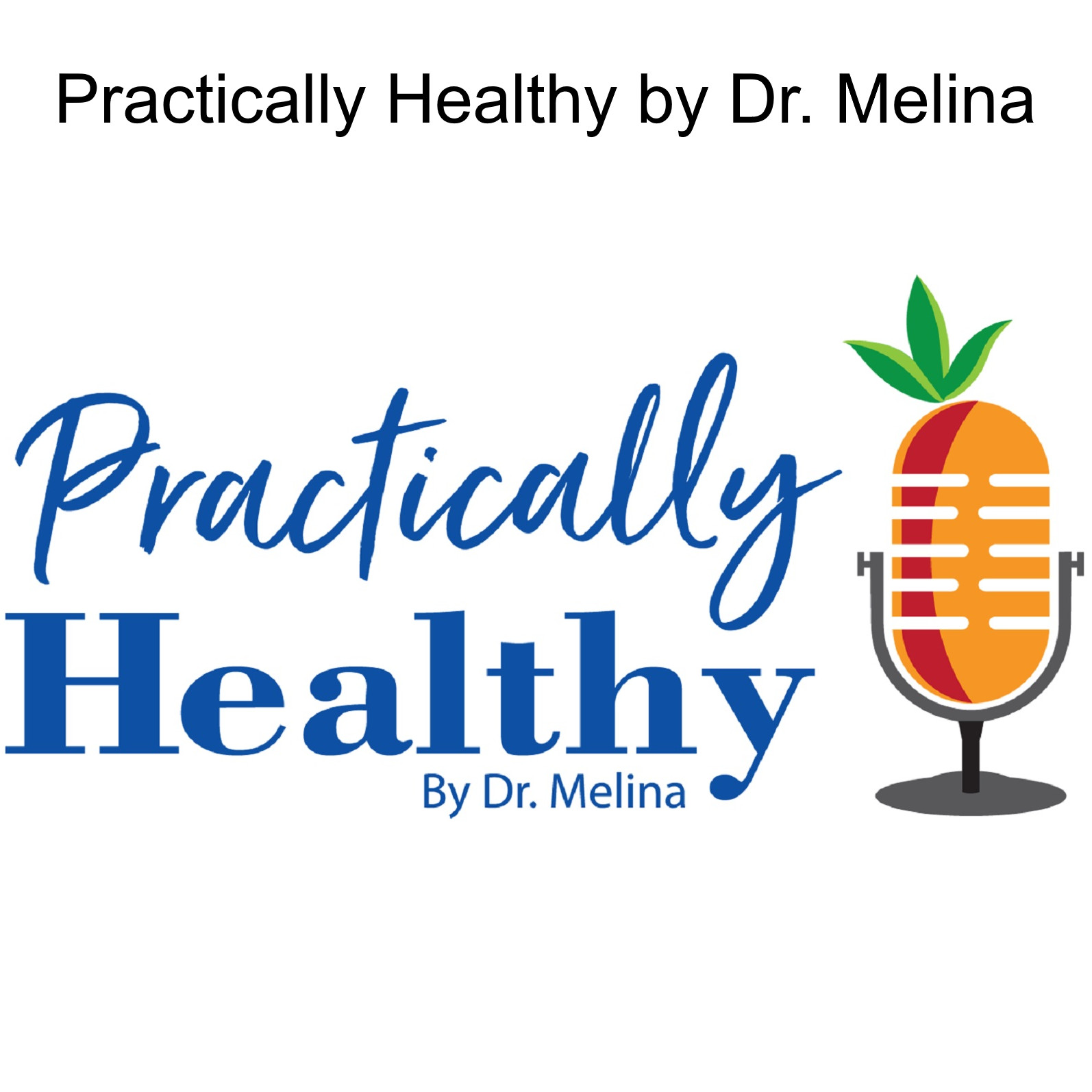 In a world of influencers posing as experts, and a time when the public's trust in media is at an all time low, especially when it comes to nutrition and diets, Dr. Melina presents the Practically Healthy podcast. Drawing from her 20+ years experience as a nutrition MD and media contributor, along with cutting edge scientific studies and REAL facts, Dr. Melina will translate the latest health and wellness trends into what you should do, can do and will do to live your happiest, healthiest, best version of yourself. Each week, Dr. Melina will sit down with a preeminent health and fitness expert, celebrity, athlete, or wellness entrepreneur and discuss buzzworthy topics including intermittent fasting, the Ketogenic diet, mental heath, CBD products, HIIT training and more. Each episode will educate listeners and provide practical health and fitness solutions they can implement into their own busy lives. As a multi-tasking mother of two, small business owner and "reluctant cook" herself, Dr. Melina will serve up her tips and tricks with her signature wit and humor that will keep the listener engaged, entertained and coming back week after week.
Episodes
Wednesday Oct 05, 2022
Wednesday Oct 05, 2022
Dr. William Harris, Nutrition Ph.D. and internationally recognized omega-3 fatty acid expert joins to share the incredible benefits of a high omega-3 index including mitigating risk of heat disease, cancer, auto immune disease, Alzheimer's and more- and shares how to measure and raise your omega-3 index to realize your best health!
Dr. Harris introduces the Omega-3 Index, a test which he co-invented, that measures the level of EPA and DHA in individuals, expressed as a percentage of total fatty acid. Unlike a cholesterol test, you don't need a doctor to obtain an Omega-3 Index test, enabling individuals to uncover and proactively address their omega-3 deficiency which is correlated to a higher risk of disease.
The doctors discuss the ideal Omega-3 Index range of 8-12% and share that the average percentage is roughly 5%- well below the ideal level. Dr. Melina shares her Omega-3 Index results (tune in to hear her score!) and practically healthy tips are shared for selecting omega-3 supplements- touching on the importance of quality, a discussion of dosage and which forms are best absorbed. 
An important and actionable episode to empower listeners to make potentially life-saving changes! To learn more about Dr. Harris or to test your omega-3 fatty acid level, visit 
omegaquant.com
.
The Practically Healthy by Dr. Melina podcast is sponsored by Ahara- Precision nutrition for optimal health. Join today at 
ahara.com
 and receive $25 off new memberships with code PHPodcast. Offer good for new customers only.