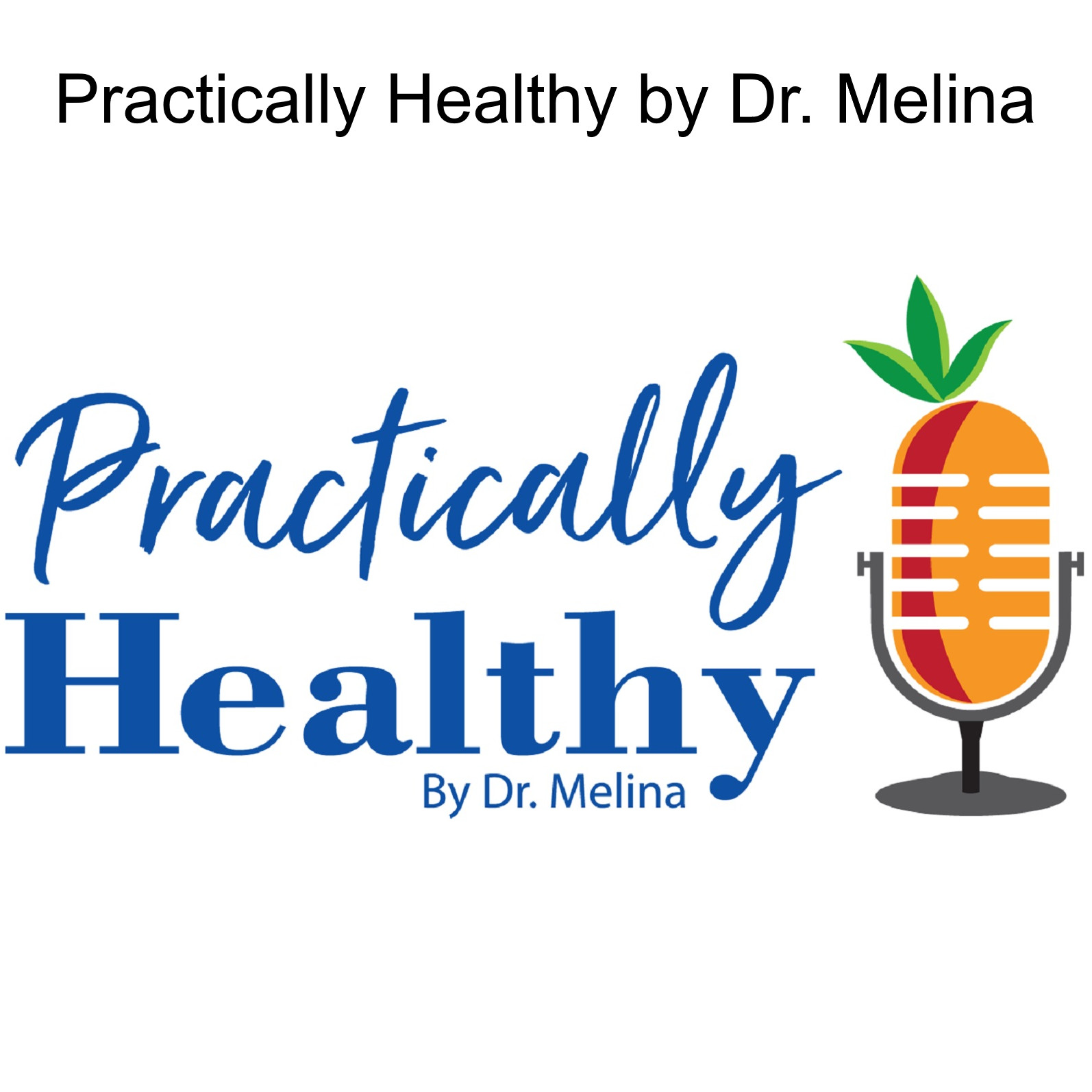 In a world of influencers posing as experts, and a time when the public's trust in media is at an all time low, especially when it comes to nutrition and diets, Dr. Melina presents the Practically Healthy podcast. Drawing from her 20+ years experience as a nutrition MD and media contributor, along with cutting edge scientific studies and REAL facts, Dr. Melina will translate the latest health and wellness trends into what you should do, can do and will do to live your happiest, healthiest, best version of yourself. Each week, Dr. Melina will sit down with a preeminent health and fitness expert, celebrity, athlete, or wellness entrepreneur and discuss buzzworthy topics including intermittent fasting, the Ketogenic diet, mental heath, CBD products, HIIT training and more. Each episode will educate listeners and provide practical health and fitness solutions they can implement into their own busy lives. As a multi-tasking mother of two, small business owner and "reluctant cook" herself, Dr. Melina will serve up her tips and tricks with her signature wit and humor that will keep the listener engaged, entertained and coming back week after week.
Episodes
Wednesday Dec 29, 2021
Wednesday Dec 29, 2021
On a very special episode of Practically Healthy, Dr. Melina is joined by Grammy award-winner, Randy Jackson! A host of American Idol who has worked as a musician, singer, record producer, entrepreneur, and advocate for healthy habits, Randy and Melina explore the practical steps that one can take to help keep our head in the game when it comes to weight-management. Randy gets vulnerable for the Practically Healthy audience, sharing intimate details of his struggles with healthy eating, type-two diabetes, fad-diets, and gastric bypass surgery. He reflects on the lessons learned from the process he endured as he stabilized his health and subsequently crafted a routine for sustaining that health. A very real and honest perspective on how truly difficult it can be to change our habits around food and on the complacency that can overcome any of us as we try to get healthier while managing life's daily challenges. Randy has so much going on, whether it be his work in the production industry, his entrepreneurial enterprises spanning a variety of products and industries, his health advocacy, or his work with Dr. Melina. Learn more about Randy, his story, and how you can get into the endless stream of quality projects he continues to put out here: randyjacksonofficial.com AND, learn about Dr. Melina and Randy's initiative here - Unify Health Labs.