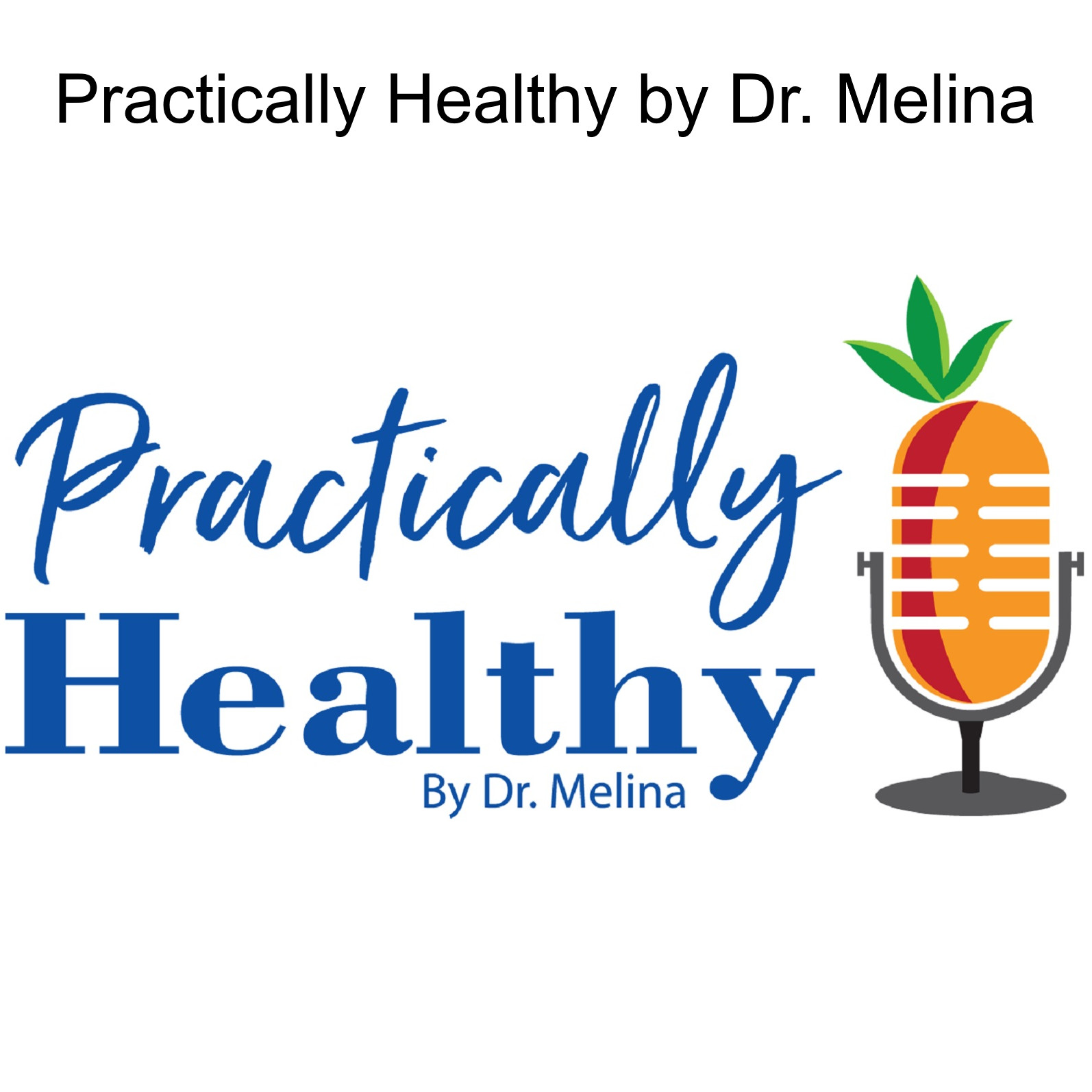 In a world of influencers posing as experts, and a time when the public's trust in media is at an all time low, especially when it comes to nutrition and diets, Dr. Melina presents the Practically Healthy podcast. Drawing from her 20+ years experience as a nutrition MD and media contributor, along with cutting edge scientific studies and REAL facts, Dr. Melina will translate the latest health and wellness trends into what you should do, can do and will do to live your happiest, healthiest, best version of yourself. Each week, Dr. Melina will sit down with a preeminent health and fitness expert, celebrity, athlete, or wellness entrepreneur and discuss buzzworthy topics including intermittent fasting, the Ketogenic diet, mental heath, CBD products, HIIT training and more. Each episode will educate listeners and provide practical health and fitness solutions they can implement into their own busy lives. As a multi-tasking mother of two, small business owner and "reluctant cook" herself, Dr. Melina will serve up her tips and tricks with her signature wit and humor that will keep the listener engaged, entertained and coming back week after week.
Episodes
Wednesday Sep 28, 2022
Wednesday Sep 28, 2022
Professional rock climber, writer and philanthropist, Sasha DiGiulian joins for episode 33 of the Practically Healthy podcast! Sasha first began climbing at 6 years old and has earned numerous titles including World Championship for Female Overall, the undefeated panAmerica Champion 2004 to the present and three-time US National Champion. 
Sasha shares an insider's perspective of the male-dominated rock climbing world, from combating sexism, breaking down gatekeepers and her aspirations to "build a new table" by lifting more women up and providing opportunities for other female rock climbers. She shares life on the side of a cliff, discusses strength to weight body ratio and talks about completing the 5.14d climb- the hardest climb achieved by a woman in the world.
Dr. Melina and Sasha delve into the training needed for the intense demands of rock climbing- from sport specific training, gym workouts, cardio and even finger strength. They touch on Sasha's nutrition journey, from a period of disordered eating, to learning she was celiac, to focusing more on nutrition after college. Sasha shares the story of her nutrition bar company, Send Bars, made with adaptogens, greens and the highest quality gluten free, vegan and organic ingredients- created by athletes for everyone. 
To learn more about Sasha DiGiulian, her impressive climbing career and many philanthropic interests, follow her @sashadigiulian or visit Sashadigiulian.com. To experience Send Bars, visit sendbars.com.