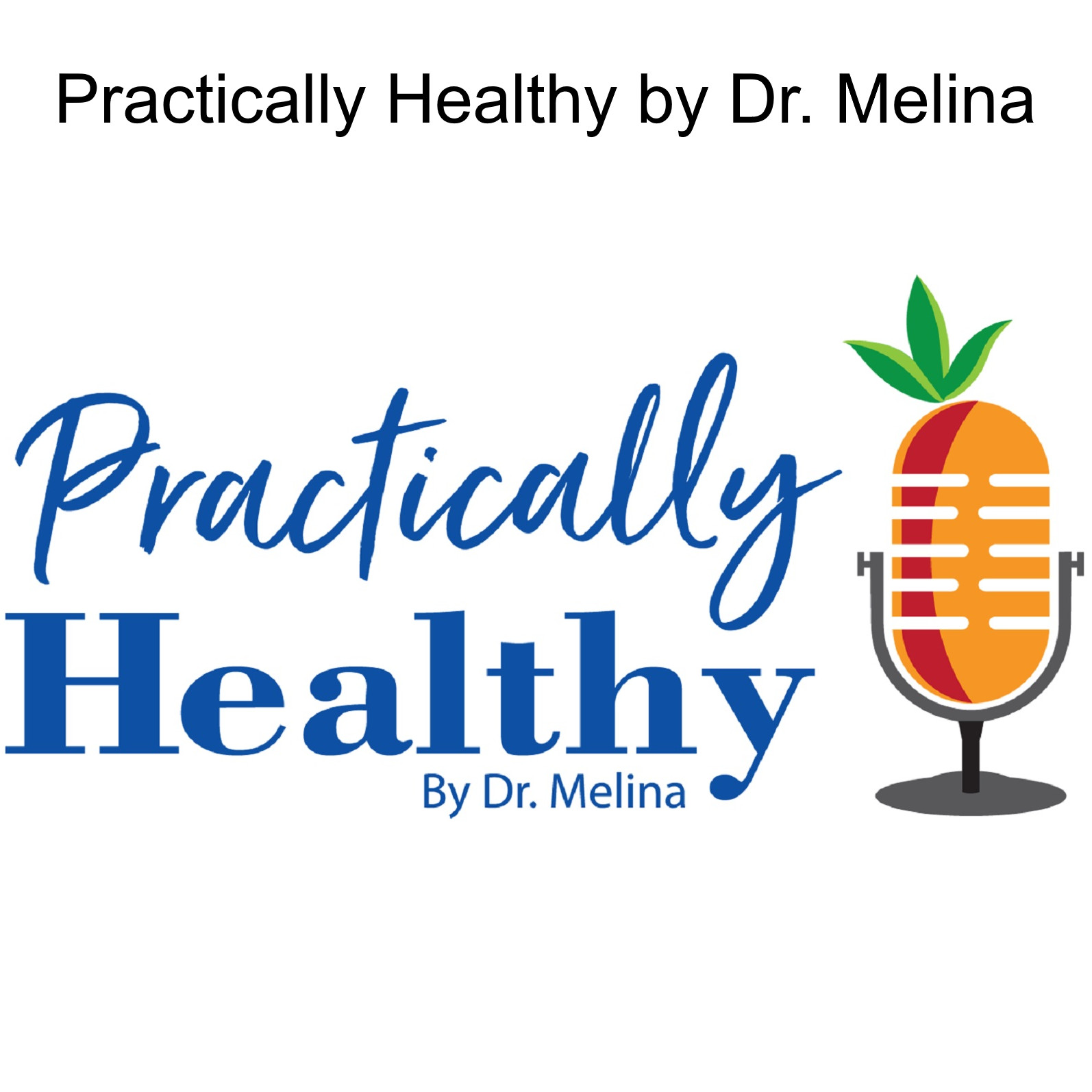 In a world of influencers posing as experts, and a time when the public's trust in media is at an all time low, especially when it comes to nutrition and diets, Dr. Melina presents the Practically Healthy podcast. Drawing from her 20+ years experience as a nutrition MD and media contributor, along with cutting edge scientific studies and REAL facts, Dr. Melina will translate the latest health and wellness trends into what you should do, can do and will do to live your happiest, healthiest, best version of yourself. Each week, Dr. Melina will sit down with a preeminent health and fitness expert, celebrity, athlete, or wellness entrepreneur and discuss buzzworthy topics including intermittent fasting, the Ketogenic diet, mental heath, CBD products, HIIT training and more. Each episode will educate listeners and provide practical health and fitness solutions they can implement into their own busy lives. As a multi-tasking mother of two, small business owner and "reluctant cook" herself, Dr. Melina will serve up her tips and tricks with her signature wit and humor that will keep the listener engaged, entertained and coming back week after week.
Episodes
Wednesday Sep 14, 2022
Wednesday Sep 14, 2022
What if 90 were the new 40? Pioneering longevity physician and four time #1 NYT best-selling author, Dr. Michael Roizen joins to share a groundbreaking narrative of the future of longevity, revealing how new scientific and medical advances will change the world—and how they will unlock your ability to live younger, longer, and better.
The doctors discuss the 14 aging mechanisms- the biological processes that control your rate of aging- and share exciting advances in the fight against leading causes of death including cardiovascular disease, obesity, Alzheimer's and cancer.
Dr. Roizen touches on the 180 key factors that affect biological age and offers practically healthy advice for reversing the clock including only eating foods that love you back, the importance of supplements and being your own health advocate. Dr. Roizen also adresses the effects of longer lifespans from a cultural and economic perspective- and how to prepare yourself emotionally and financially.
An optimistic insight into the future of longevity with tips to optimize your healthspan and lifespan today! Dr. Roizen's new book, "The Great Age Reboot: Cracking the Longevity Code for a Younger Tomorrow" is available now or follow him at @drmichaelroizen to learn more.