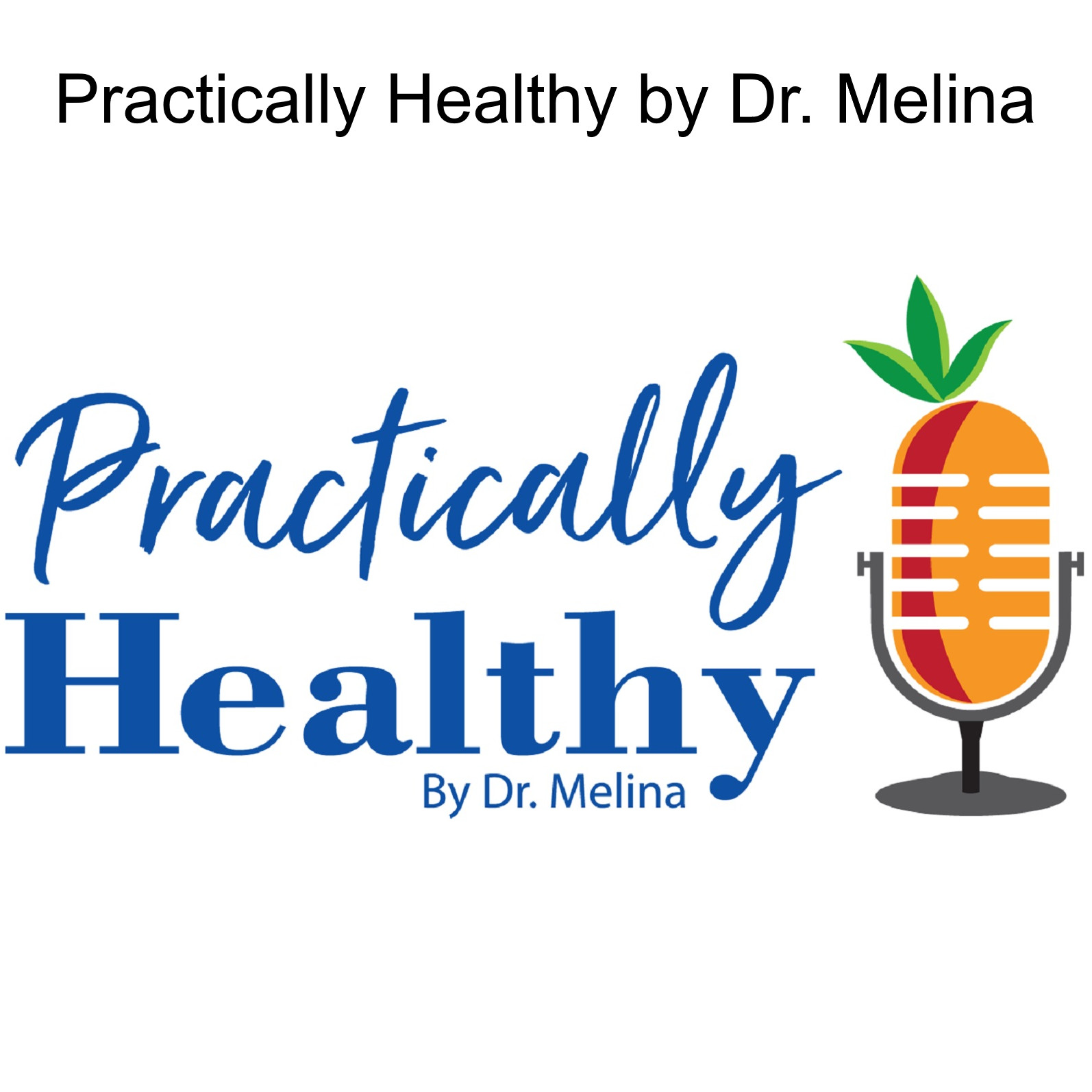 In a world of influencers posing as experts, and a time when the public's trust in media is at an all time low, especially when it comes to nutrition and diets, Dr. Melina presents the Practically Healthy podcast. Drawing from her 20+ years experience as a nutrition MD and media contributor, along with cutting edge scientific studies and REAL facts, Dr. Melina will translate the latest health and wellness trends into what you should do, can do and will do to live your happiest, healthiest, best version of yourself. Each week, Dr. Melina will sit down with a preeminent health and fitness expert, celebrity, athlete, or wellness entrepreneur and discuss buzzworthy topics including intermittent fasting, the Ketogenic diet, mental heath, CBD products, HIIT training and more. Each episode will educate listeners and provide practical health and fitness solutions they can implement into their own busy lives. As a multi-tasking mother of two, small business owner and "reluctant cook" herself, Dr. Melina will serve up her tips and tricks with her signature wit and humor that will keep the listener engaged, entertained and coming back week after week.
Episodes
Wednesday Sep 21, 2022
Wednesday Sep 21, 2022
Sleep better tonight! Dr. Melina is joined by Dr. Michael Breus, America's sleep doctor and best-selling author. Dr. Breus opens by calling sleep "the domino of wellness", asserting that once you optimize your sleep, many other aspects of health fall into line- weight loss, mood, productivity, food cravings and more.
Dr. Melina admits to struggling with sleep herself and Dr. Breus introduces the concept of Chronotypes- the genetically determined biological clock unique to each person. He shares the four Chronotypes and helps Dr. Melina and the listener and discover which applies to them. Once you reveal your Chronotype, we learn steps to take to help get the sleep quality and quantity we need to be at our best each day.
The doctors share practically healthy tips for getting better sleep, common sleep mistakes, chat supplements, CBD and more! Dr. Breus shares his number one tip for better sleep and issues a "sex challenge" with regard to honoring your Chronotype. 
 A must-listen for anyone looking to optimize your sleep or struggling to get some shut eye. Practically Healthy listeners are invited to visit 
C
hronoquiz.com
 to take a free test to learn their Chronotype or check out Dr. Breus' book 
The Power of When.
 To learn more about Dr. Breus follow him @thesleepdoctor or check out 
thesleepdoctor.com
.